Lexington Wealth is proud to present our Spring Event "Life As We Age: What You Must Know About Elder Care", with keynote speaker Marc Cohen PhD.
Why Should You Care?
Here's the truth: nothing can fully prepare you for the challenges that aging will bring to you and your loved ones. Discussing all the possible options with those close to you can be overwhelming.  It is also true that we will all eventually face the difficult and emotional decisions that come with aging. Planning and being informed can help avoid undesired outcomes, family disagreements, financial shortcomings and other preventable circumstances.
Preceding our Keynote speaker presentation, you will have the opportunity to interact with industry experts on Medicare, Social Security, Elder Fitness, Long Term Care Insurance, Home Transitioning or Remodeling, Occupational and Physical Therapy, Retirement Living and more in a market place setting, our "Free Market of Resources".  These experts are here for YOU – to answer any questions or concerns you may have. Our goal – to leave our event more informed than when you arrived. 
We have also added a panel discussion, directly after our keynote speaker that will be comprised of several experts represented at the Free Market of Resources.
Join us on May 31st at the Scottish Rite Masonic Museum & Library in Lexington, and expect an evening where difficult questions will be asked and candid answers are provided. Feel free to bring a friend, family member or come on your own. If you are a daughter or son, a mother or father, a grandchild, a niece or nephew, or a family friend, this event is for you! Do not miss this unique opportunity.
---
5:00 – 6:15 PM | Check-In & "Free Market of Resources"
6:15 – 7:00 PM | Keynote Address
7:00 – 7:30 PM | Guest Panel & Q&A
7:30 – 8:00 PM | Mingle Away
---
Our Keynote Speaker – Marc A. Cohen, PhD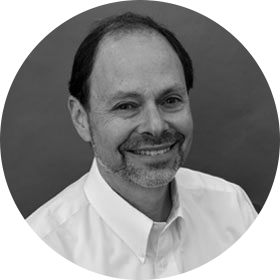 Marc is a Clinical Professor of Gerontology in the McCormack Graduate School of Policy and Global Studies at UMass Boston and a Research Director at Community Catalyst.  Prior to joining UMass in the fall of 2016, Dr. Cohen served as the Chief Research and Development Officer and former President and co-founder of LifePlans, Inc., a long-term care research and risk management company that works with both the public and private sector on issues related to the financing and delivery of long-term care.  Over his 25 year career, Dr. Cohen has conducted extensive research and analysis on a variety of public policy issues affecting the financing and delivery of long-term care services and has promoted public-private partnerships in helping to address the nation's challenges.  Dr. Cohen has testified before Congress, the Bipartisan Policy Center, and other organizations on issues related to long-term care financing and private insurance.  He served on Governor Deval Patrick's Task Force on Long-Term Care Financing for the Commonwealth of Massachusetts and most recently he served on the Steering Committee of the Long-Term Care Financing Collaborative, which recently published its recommendations for improving the nation's financing of long-term care.  He has served on numerous task forces focused on the financial challenge presented by an aging population.  Over the years, his work has been quoted extensively and he has been interviewed by the New York Times, Wall Street Journal and Time Magazine as a thought-leader on issues affecting elder care financing. Dr. Cohen received his Ph.D. from the Heller School at Brandeis University and his Masters Degree from the Kennedy School of Government at Harvard University.
Marc will discuss what changes are affecting our elder population, the insurance markets, and the possible future of regulations affecting this industry.
Special Guest – Szifra Birke
We are honored to have Szifra Birke join us to introduce Marc.  Szifra is one of only a handful of professionals working at the intersection of emotions and wealth.  Her work with families and their financial advisors is grounded in over 30 years of experience in behavioral health and helping people with transitions.  She has received national print, broadcast and internet attention including being recognized by PBS host Bill Moyers and featured in The Psychology of Wealth, Bringing Money Into the Conversation, Business Week, Investment News, Dow Jones Newswire, the Christian Science Monitor and the Boston Globe.  Szifra is the author of Together We Heal and is the producer and co-host of Shrink Rap, a syndicated cable TV show broadcast since 1997.
---
Free Market of Resources Participants
Kate Grondin  – Home Transition Resource (HTR)
HTR was founded based on the belief that people facing a transition have a unique set of needs. Their entire team is committed to meeting those needs and constantly strives to exceed clients' expectations. Their primary goal is to deliver the best move management services the industry has to offer. Their clients find that while HTR addresses the particulars of a move, the greatest benefit they provide is peace of mind that one's move will be well-coordinated, less stressful, less costly and more efficient than if they were to do it themselves.
Kenneth Simmons – Simmons & Schiavo Attorneys at Law
Over the past decade, Ken has expanded his practice to include Elder Law and Probate Administration. Ken counsels his clients in all aspects of long term care planning, including advising on how to properly protect assets from the costs of long term care, explaining the benefits of Irrevocable Income Only Trusts, and helping clients to understand the implications of gifting assets. Ken's Elder Law work also includes completing and filing MassHealth Long Term Care Applications for clients entering or already in a nursing facility or who have a spouse entering a Long Term Care facility.
Meredith Pensack  – Long-Term Care Insurance Planning
Meredith Pensack is a long-term care insurance planning specialist representing the top long-term care providers. In addition to representing traditional LTC coverage options, she also represents "hybrid" solutions that include a death benefit. Meredith was voted "Top 10 Women Insurance Agents" by Boston Women's Business Journal.
Meredith advises individuals, families, and small businesses on the appropriateness of long-term care coverage. She has helped many small business owners and self-employed individuals take advantage of the favorable tax treatments available for long-term care benefits.
Tim Gibson – McWalter-Volunteer Insurance Agency
As an independent agency, we source insurance programs from a large list of diverse insurance companies, which ensures that we can find a niche program that meets all of your requirements.  Our large list of companies further ensures that the program we recommend is competitively priced.  Finding this delicate balance of protection and price is not always easy.  At McWalter-Volunteer, we pride ourselves on striking this balance for our clients, securing insurance programs that meet both their insurance and financial needs.  Tim is an expert on Long Term Care insurance.
Mike Boyle Strength & Conditioning
Mike Boyle Strength & Conditioning offers the most comprehensive performance enhancement training, reconditioning and personal training in the nation.  MBSC's results- driven approach covers every aspect necessary to achieve your goals, whether they involve sports performance, weight loss, or a healthier lifestyle.
David Linehan &

Eileen

Cohn – All Care VNA, Hospice & Home Care
All Care specializes in providing a full continuum of in-home services through its VNA, Hospice and Private Care Services which supports independence, safety and caring.   From skilled nursing and rehabilitation therapy to hospice care to private services All Care offers solutions, resources and assistance to each patient and family ensuring quality of life at every phase of need.
Brian Harvey – Harvey Home Modifications
Brian is a Certified Aging-In-Place Specialist from the National Association of Home Builders, and is the General Manager for HHM.  He is an EPA Lead-Safe Renovator, and has numerous years experience in home maintenance.  Brian earned a Bachelor of Science degree from the University of Maine where he double majored in Marketing and Management.  He assures that HHM stays up to date as a certified installer of the Nation's top home-accessibility brands.  Brian holds a MA Unrestricted Construction Supervisor License.
Youville Assisted Living 
The mission of the Youville Assisted Living Residences is to provide a secure, caring community, offering support and services specific to each resident's needs, while preserving each individual's dignity and privacy. The 'Youville Experience' promises the highest quality of service and hospitality, combined with a values-based approach to assisted living. Youville Assisted Living Residences are a not-for-profit 501 (c)3 organization.  Our non-profit status enables us to commit wholeheartedly to our mission of providing quality, values-based service and an exceptional experience for our residents.